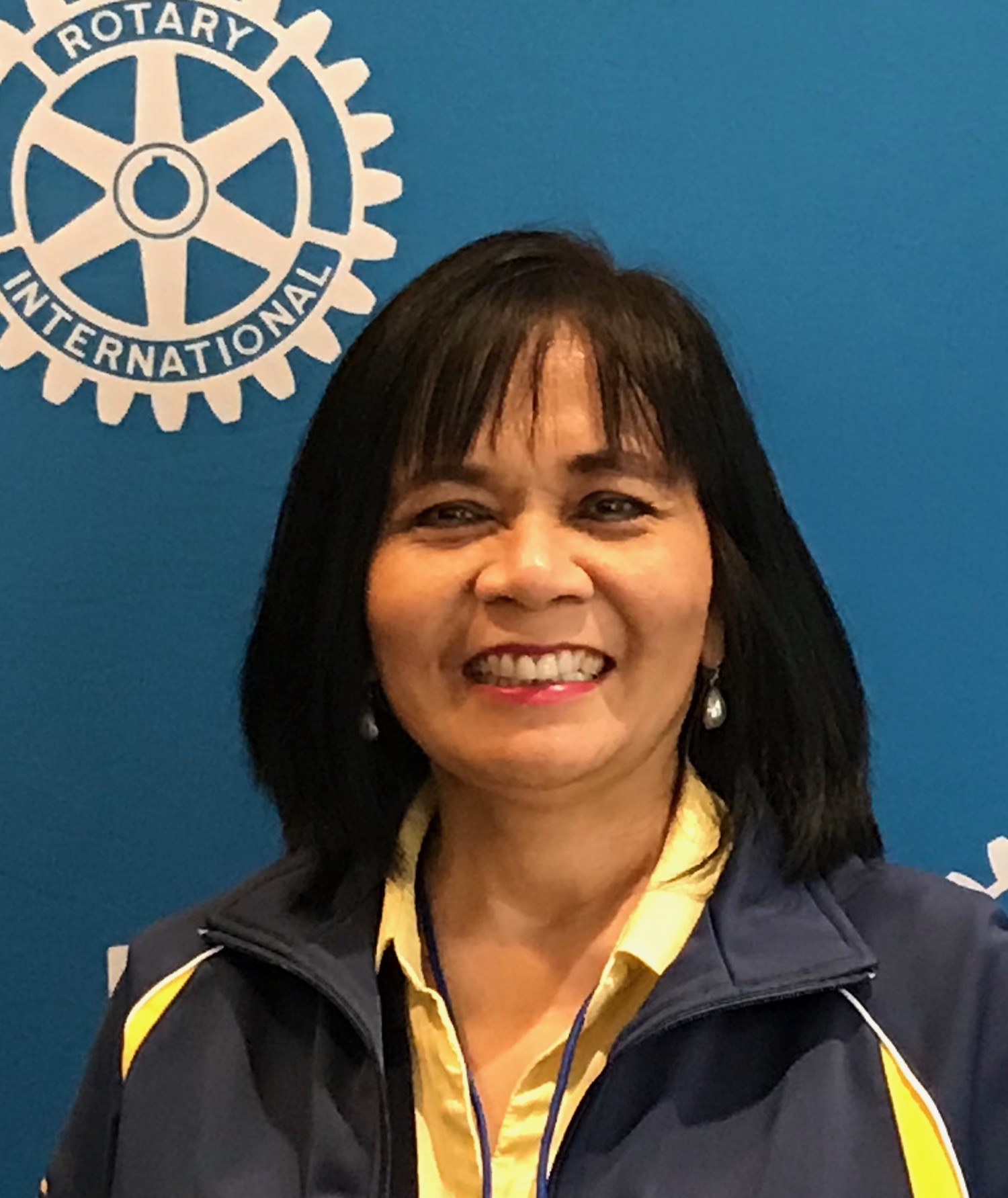 My name is Tita Escalada and I am so honored to be the President of our Hercules Rotary Club.  I had the opportunity to be the President of our club in 2019-2020 and continued on for another year in 2020-2021.  
I met so many friends during this time and worked with each of them very closely.  Being a Rotarian is like having another big family that is always supportive of everything you are doing to improve the community we all live in.  We are a group of ordinary people who are making extraordinary results.
What I am so proud about our club is our diversity, equality and engagement of our talented and skilled members who are always ready to take on tasks to help make a difference.  This year is an unprecedented time due to Covid-19.  We have to learn to adjust and adopt to so many challenges that everyone is experiencing nowadays.  Our members are resilient and very creative! 
We understand this pandemic will be here for a while so we changed the course of current challenges into opportunities.  We developed a project-based learning where we focused in our Interactors, our youth, to help them learn new skills in website development for our club.  Our Interactors have learned so much about this project and was totally grateful of the opportunity of mentorship.  We have several projects in the works such as Zoomers and Boomers, Financial Literacy and Mentorship programs.  In addition, we are looking to expand and build another Interact Club at John Swett High School which is being spearheaded by our Interact leaders from Hercules High School.  We are continuously evolving to contribute positive changes to our ever changing society we all live in.
We Are Rotarians In Action!